Free Online Courses
In today's time, you can achieve a lot by enhancing your online skills. We are telling you about a website from which you can learn any course online sitting at home. And after the completion of the course, you will also get the Skill India/NSDC certificate. All courses are absolutely free. You can do them at any time.
Read in Hindi

100% फ्री वेबसाइट, यहां से करे ऑनलाइन कोर्स और सर्टिफिकेट भी प्राप्त करे
About LearnVern
LearnVern teaches students in the user's native language. Years of research have indicated that students learn the most difficult concepts easily when explained in a language they most understand and with images, examples, and practical insights. Each of the subjects we teach at LearnVern is offered in vernacular languages, have perfect examples and lots of practical insights and are taught by experts in their fields.
List of Courses Offered by LearnVern
Stock Market/Import Export/HR Recruitment
Personality Development/Soft Skills/Spoken English
MS Office/Tally/Customer Service/Sales
Graphic Design/Web Design
Mechanical/Civil/Electrical
Hardware/Networking/Cyber Security/Hacking
Machine Learning/ Data Science
Programming
Software Development/Mobile App/Testing
Digital Marketing
Live Training
Free webinar etc.
How Can You Learn
You can do any course of your choice. You will learn from tutors who are experienced professionals themselves. A proper study plan will be made to follow which will help you to plan your syllabus effectively. In addition, you will be able to assess your knowledge with assignments and projects to be provided at various stages of your course.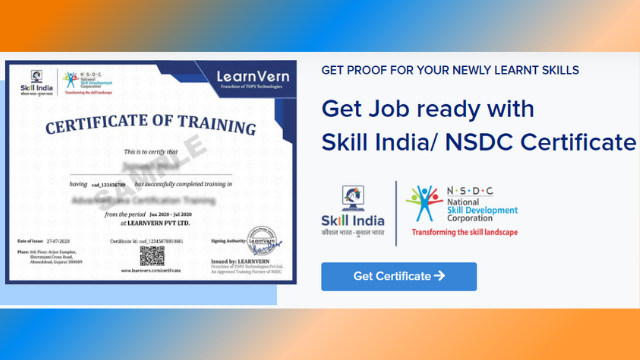 How to Join the Course
To join any course, you have to follow some steps :
Click on Join for free button to join the course.
You will be redirected to the official website of LearnVern, click on Join for free there.
Then click on Sign up with email. Sign up with your Gmail ID and Password.
To receive mail from LearnVern on Gmail, give account activation.
Start any course by clicking Join for free.
Read Also : 100% Free Online Course | Free Govt. Verified Certificate