Free Online Course
This 100% free online course is Organized by Central Institute of Educational Technology (CIET), National Council of Educational Research and Training, New Delhi, in collaboration with Information Security Education and Awareness( ISEA) ,a programme by Ministry of Electronics and Information Technology(MeitY), Govt. of India.
Instructions for Registration
Follow the instructions given below.
Please enter your name correctly as same will be displayed on certificate.
Users who scores 50% or above marks are eligible for getting certificate within maximum of 3 attempts.
Watch all the videos from the given playlist and attempt the quiz Youtube for better understanding and scoring.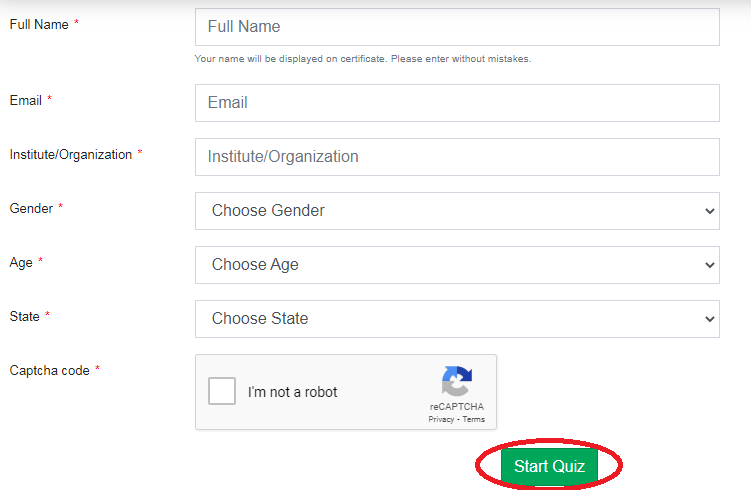 When you are fill up the data then click on the Start Quiz button.
Questions will arise in front of you tick the correct option.
Some examples are given below.

As you can see, when you are finish the quiz click on submit and automatically you are redirect to result page.
Here you can download your certificate verified by Govt. of India.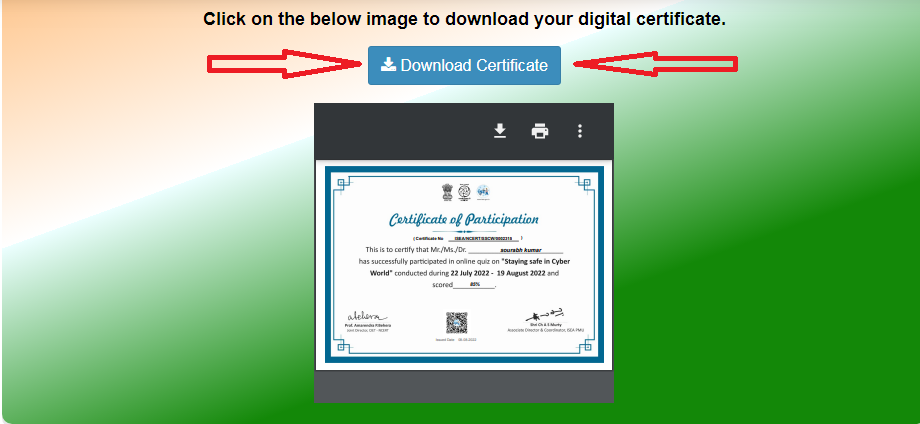 You can also attached this certificate with your resume.
you can also get another certificate which is also verified by ministry of electronics and information technology, Govt. of India.
just click on apply link and fill the correct data because as same will be displayed on certificate.
After submit your details, you are redirect to download certificate page from where you can download your certificate.
Read Also : 100 % Free Online Courses | Get Skill India/NSDC Certificate